! site under construction !
Graphic Design

I have been working in this field for many years, both freelance and as employee in graphic studios. I do like to translate into visuals a client's need


Scroll down and have a look at the following projects
SONNENSTUBE 5th BIRTHDAY
NEL NOVERO DELLA SCUOLA
FILMCARAVAN
FLYERS 4 PARTIES
FLP


︎



Sonnenstube fifth's birthday Invitations
Posters
Silkscreen printed tote bags
Matches
Sonnenstube is an art space in Lugano, focused on rising artists.
The result of the graphic comes from 5 overlapped reading levels, one per year, telling about the art gallery, the process of creating art and about local society. This image constrast with the normal gallery's communication, and this was my aim, since the festival refers to a melt of freaks.
diesonnenstube.ch
︎
Nel novero della scuolaExhibition design
Posters Invitations
Stickers
Catalogue
The exhibition took place at
Casa dei Landfogti
, Rivera, Ticino, in Spring 2015.
The visual identity is inspired by swiss school material. For instance, the titles on the catalogue and the captions of the pictures are written inside a rectangular shape which lenght is based on the size of the
cuisenaire
rods, a very popular tool to teach mathematic back then in this area.
Pics by
loresart.tumblr.com
Other exhibition design works

Posters
Invitations
Stickers
Catalogue
Narrative panels

Artisti ticinesi tra Otto e Novecento, Opere scelte dalla collezione Luciano Cattaneo, @ Casa dei Landfogti, Rivera, 2016

Contrabbando/Illegaler handel , @ Museo Sasso del Gottardo, Andermatt, 2017

Cristalli/Kristallen, @ Museo Sasso del Gottardo, Andermatt, 2017



︎
Identity of FilmcaravanVisual identity
Posters of different formats
Program
Videos (filming and editing)
Postcards
Social media material
Photography
Illustrations

Filmcaravan is a short film festival held in Imperia, by the sea and surrounding villages, at his 9th edition (2018). I have been responsible for his visual identity since the 2th edition, slowly heading from the inherited 5 circle's graphic (here not displayed) to the lines of a tipical italian deckchair.
Here the videos
, I did number 2 to 6 only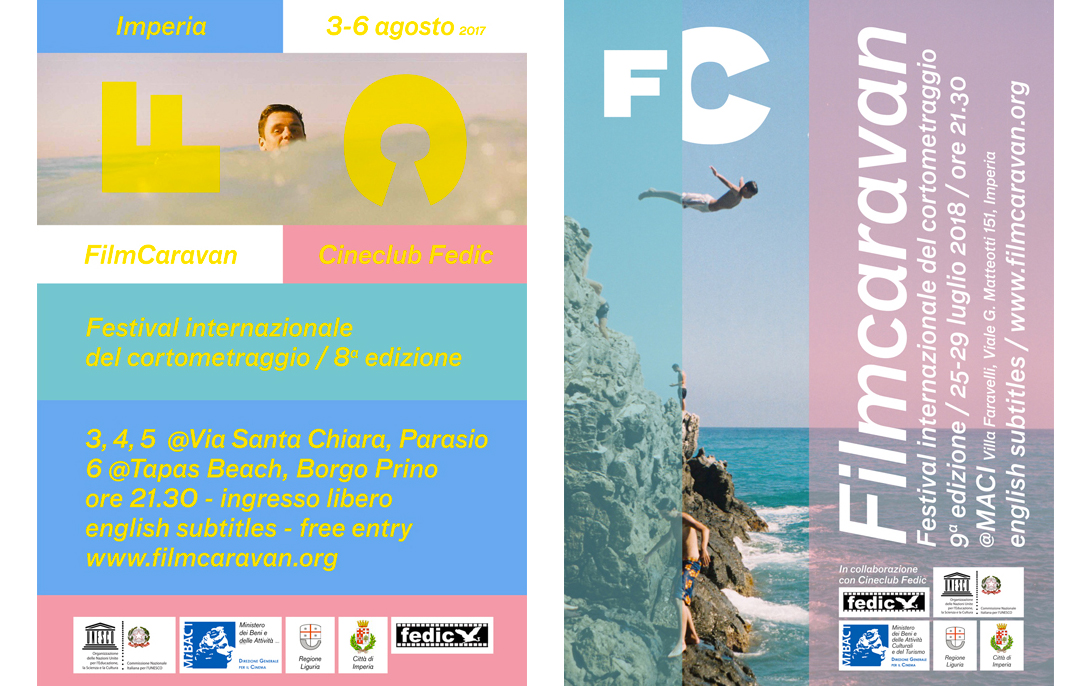 ︎
Flyers for parties and happeningsFlyer
Posters

Loving to organise elements in a given field, I also love to organise stuff in a room, to set up the venue of a party and I do love to organise parties!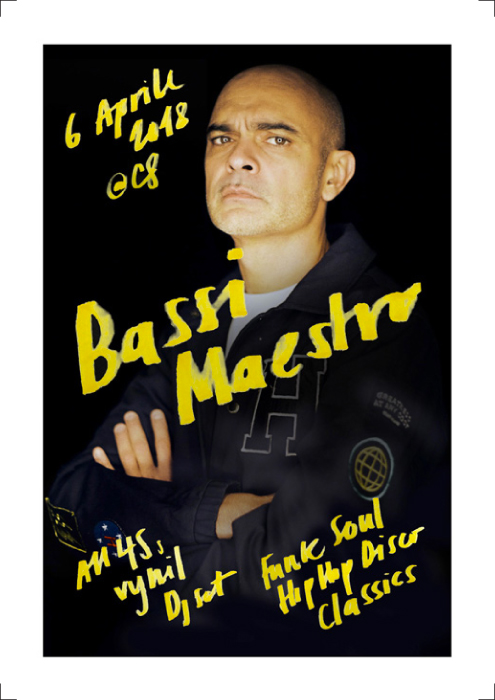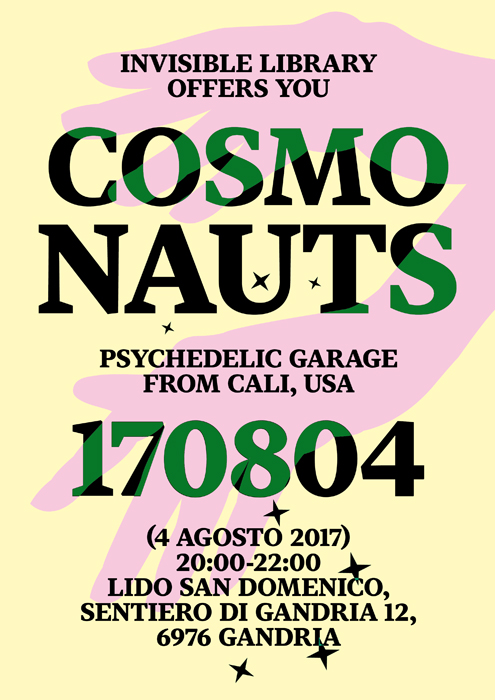 ︎
Drafts of a security project for FLPUnderstandable sensibility campain
Window stickers
Illustrations
FLP's train conducts on a daily basis people from a wide range of age and hability, plus loads of tourists speaking their languages. My solution was to use a non-verbal communication, sticking it to the big windows of the train, partially disturbing the amazing views seen on the train's track (trasparent and perforated sticker). After the 3 months periond of the sensibility campain, I would have left just the eyes looking down to the entrance's steps, the most problematic thing for FLP. This project was done by me while working for a graphic design studio, who never showed the project to the client